Back to the 2021 Winners
Urban Regeneration
Hackney New Primary School
Sponsored by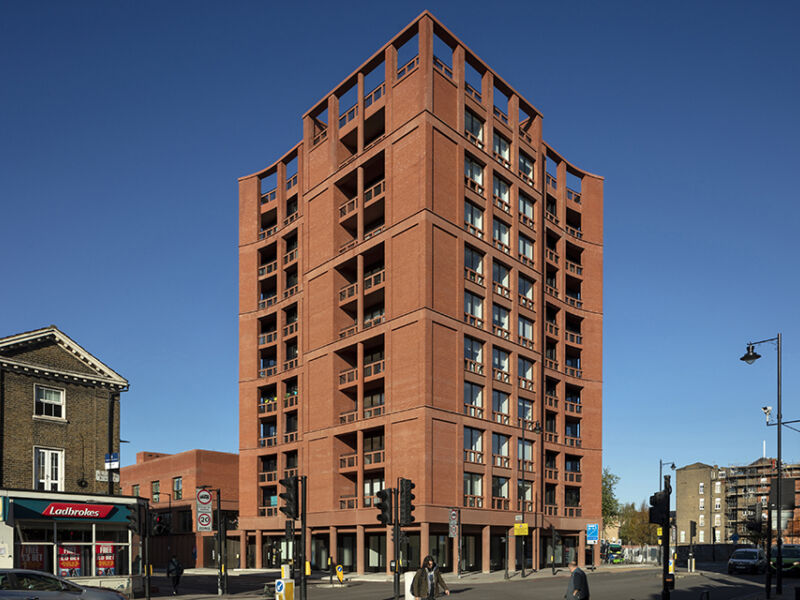 Details
Location: London
Brick Manufacturer: Wienerberger Limited
Brick: Wienerberger "Lincoln Red"
Architect/Designer: Henley Halebrown
Brickwork Contractor: Rocald Limited
About the project
"It is safe to say with the number of flats achieved within the tower block; the potential of site is very much maximized-it compares well with the existing tall block of flats located directly opposite; forming some sort of gateway as a pair."
Quality of brickwork is consistently very very well done. The architect mentioned that they have mocked up various sample panels to achieve the exacting finish and mortar type they were after. Brilliant overall execution in terms of construction. Especially to include the beautiful sculptural vaulted pre-cast concrete soffits to the colonnade semi-open public walkways around the corner building. Brilliant impressive project! Clay bricks have been used to the maximum here; even as flooring in most parts of the school.
Sponsored by Forterra

Wherever you are in Britain, you won't be far from a building with a Forterra brick, block or bespoke clay or concrete product somewhere in its fabric.
Our history of manufacturing building products began in the 19th century; we kept Britain building right through the 20th century; and we continue to be at the forefront of building innovation in the 21st century so you, and future generations, can continue to build history.