Back to the 2021 Winners
Public
Lambeth Palace Library
Sponsored by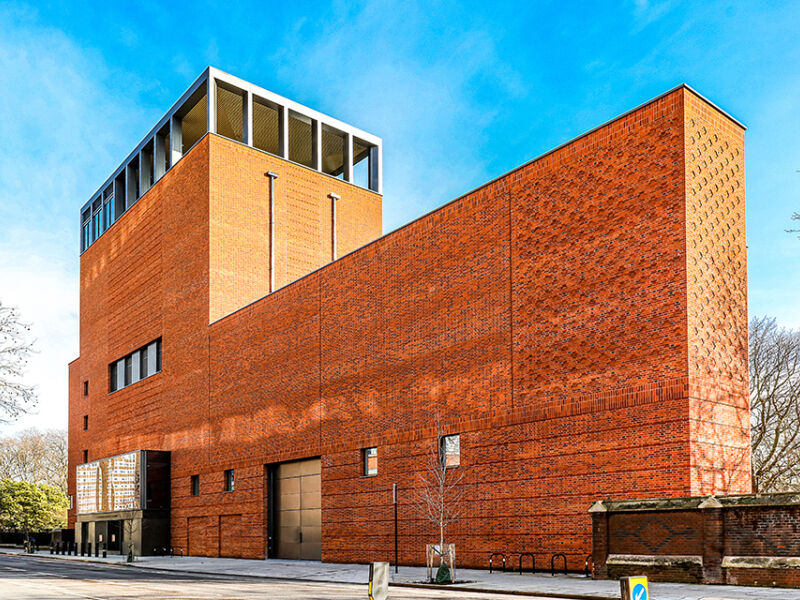 Details
Location - London
Brick Manufacturer - Ibstock Brick Limited
Brick - Swanage Bespoke Blend with Ashdown Blue Grey Headers
Architect - Wright & Wright
Brickwork Contractor - Grangewood Brickwork Services Limited

About the project
"Phenomenal quality of brickwork and detail. Clearly the result of a highly technical and productive engagement between architect, factor, brickmakers, and brickwork contractors."
Excellent, courageous and rigorous in its use of brick as a primary cladding material for this important building. The choice and detail of the brickwork is integral to the success of the building, in terms of its relationship and dialogue with Lambeth Palace. The careful mixing and batching of three subtlely different shades of red brick, combined with the restrained use of textured panels and careful proportions of the openings all soften the unapologetically massive volume and give the whole an understated elegance.
Sponsored by Ibstock Brick

Ibstock Brick is able to offer a market leading range of brick products and systems thanks to the extensive knowledge and experience of Ibstock Brick, the UK's largest brick manufacturer, and Ibstock Kevington, the leading provider of brick special shapes and prefabricated masonry components. All backed by a range of value-added services designed to support your project from concept to build.