Back to the 2021 Winners
Innovation
York House
Sponsored by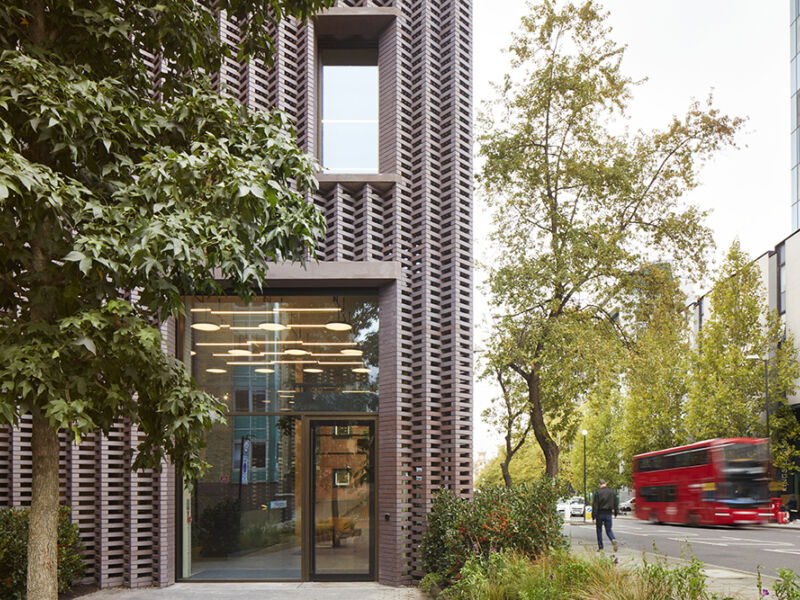 Details
Location: London
Brick Manufacturer: Forterra PLC
Brick: Cradley Blue Brindle Brick
Architect/Designer: deMetz Forbes Knight Architects Limited
Brickwork Contractor: Swift Brickwork Contractors Limited
About the project
"An innovative use of brick executed perfectly, a great example of refurbishment and extension to a 1980 building which could have been otherwise demolished."
A great concept which creates a fantastic effect, the potential of the site is fulfilled creating an inviting entrance to the building and a much-improved streetscape. A hand laid self-supporting long format brick lattice structure which blends beautifully with the existing building, which has been built to the maximum height possible for this technique. The new extension to the 1980 office building is extremely successful, the use of the same colour brick and the introduction of the perforated brick effect panels within the existing building itself cement the new extension to its host, blending it beautifully. It has transformed what looked like an average office block to something architecturally beautiful and interesting.

Sponsored by Wienerberger Limited

At Wienerberger Limited we're building beyond what we know to be possible today, and rethinking how we create value for our customers and partners, our people and our communities. Our sustainability strategy 'Let's Build Beyond' looks ahead to 2030 and we have already set workstreams in motion to help us to reach our goals.