House Builder
Vistry Homes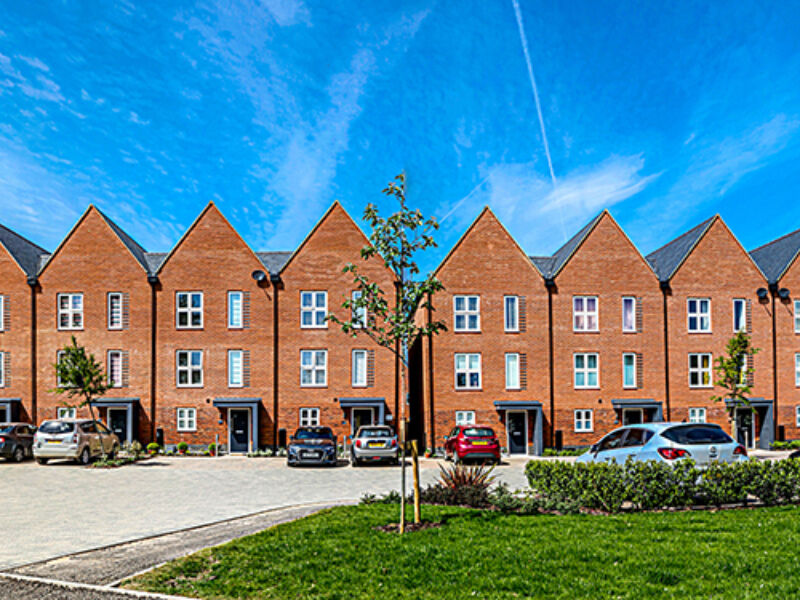 Details
Development 1: Northstowe
Brick Manufacturer: Ibstock Brick Limited
Architect: Vistry Homes
Development 2: Heyford Park
Brick Manufacturer: Ibstock Brick Limited
Architect: Bovis Homes
About the project
Vistry Homes is one of the UK's foremost housebuilders and a recognised leader in partnership housing. Specialising in developing sustainable new homes and communities for all sectors of the UK housing market, Vistry Homes works to the ethos of 'doing the right thing' across all of its operations and developments nationwide.
With a well-earned reputation as Britain's most trusted housebuilder, Vistry Homes has recently completed work on its latest sustainable housing development – Heyford Park, near Bicester. Set within 1,231 acres of rolling Oxfordshire countryside, the Heyford Park development offers modern living in a vibrant village environment. Combining luxury properties with stunning rural views, the estate comprises a range of three, four and five detatched and semi-detatched properties.
To lend the properties a classic, yet contemporary, appeal, Vistry Homes specified a number of Ibstock bricks, including Audley Red Mix, Mellow Regent Stock and Staffordshire Slate Blue. The bricks chosen have been used to great effect throughout the build, lending a classical, timeless and textured finish to the properties.
The homes at Heyford Park aren't just beautifully designed, though. They are environmentally friendly too, backed by Vistry's wider commitment to sustainable practises. To this end, the housebuilder has published a far-reaching sustainability strategy that outlines its plans to make the construction supply chain greener.
Divided into three key areas – people, operations and homes and communities – the strategy provides an in-depth blueprint as to how the sector is committing to future proofing the construction industry.
Among the key areas it focuses on include skills and training, with the housebuilder pledging to pass at least 600 learners through its on-site skills academy the end of 2025. As part of this, the business is also committing to increasing the number of trainees, apprentices and graduates in its workforce by 2023.