Specialist Brickwork Contractor
Swift Brickwork Contractors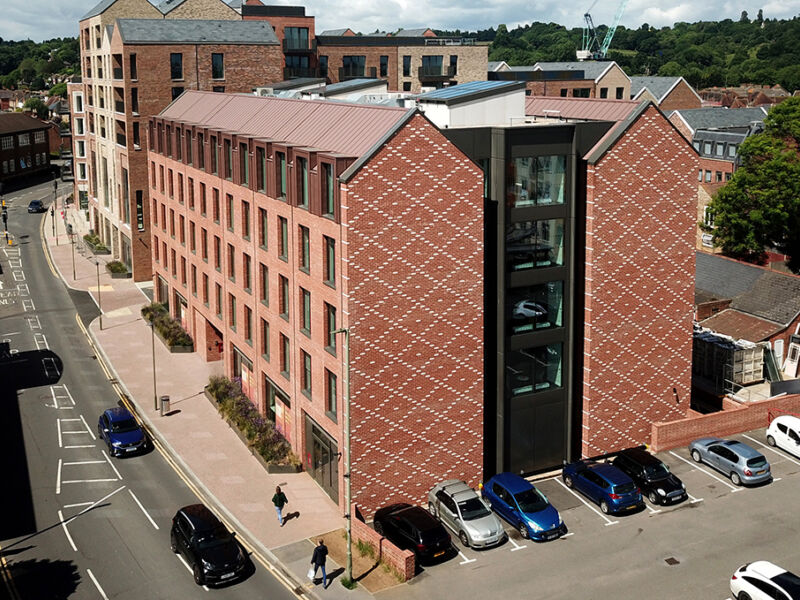 Details
Project 1: Royal College of Art Battersea Campus
Brick Manufacturer: Ibstock Brick Limited
Architect: Herzog & De Meuron
Project 2: Egham Gateway
Brick Manufacturer: Ibstock Brick Limited
Architect: AHMM


About the project
Swift Brickwork Contractors were proud to celebrate its 30th year in business in January 2022.
During that period the company has grown to be a household name within the industry and has completed many of the capital's most iconic buildings. At the heart of that success is a company work ethic founded on delivering high quality buildings, on training new bricklayers and on providing a safe workplace for all employees.
Swift Brickwork's in-house Training Dept nurture the company's 30 current apprentices, helping with their progress through college and ensuring they experience the full range of practical tasks on site. These apprentices also undertake Quality Assurance roles on their sites, so that the importance using the correct materials and installation processes is engrained into their work ethics, together with the importance of demonstrating those processes to the company's clients. The introduction of in-house training has been seen as pivotal in raising the retention of apprentices to over 70% since 2019. Swift Brickwork Contractors is incredibly proud that some of its early apprentices are now senior managers on some of its largest projects.
The Training Dept help mature employees attain their NVQs and achieve new skills training for the safe use of various items of plant. The company strives for a 100% NVQ 2/3 rate for all employees who have been with them for more than one year. Since the start of 2020 we have also provided the training platforms for some of our more experienced Managers to achieve their NVQ Level 6 & 7 qualifications, with the aim of attaining the highly regarded Chartered Membership Status within the CIOB.