Education
St Hilda's College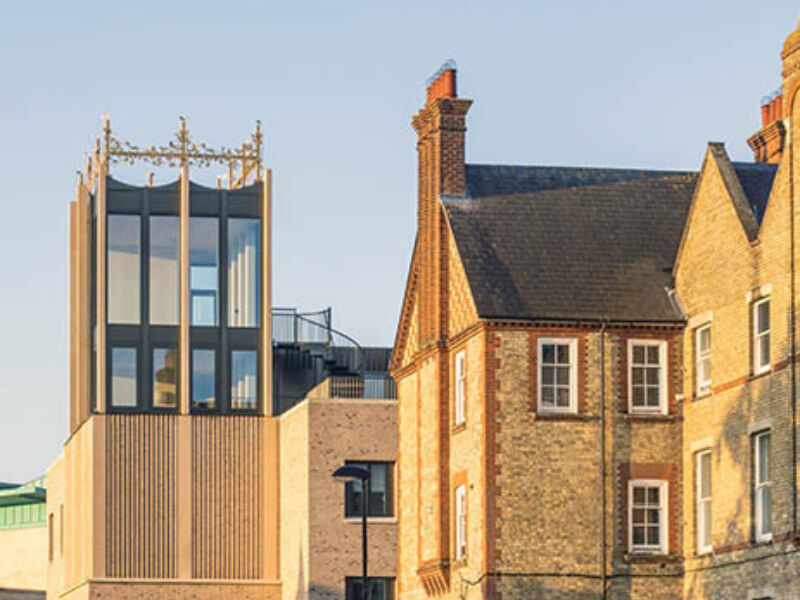 Details
Brick Manufacturers: Ibstock Brick Limited
Architect: Gort Scott
Brickwork Contractor: Beard Construction with O.G. Stonemasonry Contractors, Cornish Concrete & Fab Lite
About the project
Gort Scott have completed a significant and transformative development for St Hilda's College in Oxford, comprising two bold and elegant buildings set in a new and reimagined landscape. The brick-faced Anniversary Building defines the boundary of the College, strengthens the street scene on Cowley Place and encloses the tranquil gardens within the College grounds, whilst the glazed Pavilion nestles on the edge of the River Cherwell within this verdant riverside setting. The form and layout of these buildings resonate with the meandering river and have enabled north and south parts of the College to unite.
In developing the new buildings' appearance, we have echoed and reinterpreted characteristics and idiosyncrasies of neighbouring College buildings. Associations of shape, hue, tone, texture and detail have permeated the new buildings' look and feel, so that they may sit comfortably. While the predominant material used is brick, linking these new additions to their context, decorative detailing such as a scalloped frill to the top storey of the Anniversary Building cultivates a unique identity, with precast concrete components and bronze-coloured metalwork providing contrast.
Featuring a buff appearance and distinct texture, Ibstock's Ivanhoe Cream brick was chosen to lend a somewhat weathered character to the Anniversary Building, tying in with the existing Estate. Brickwork was flush pointed with Lime mortar in Bracken colour by Lime Green. The overall affect is of a softened, textural appearance with subtle variations in colour – from afar, tone and texture blend harmoniously, whilst up close, they enrich the visual and tactile experience.