Individual Housing Development
Southwark Brick House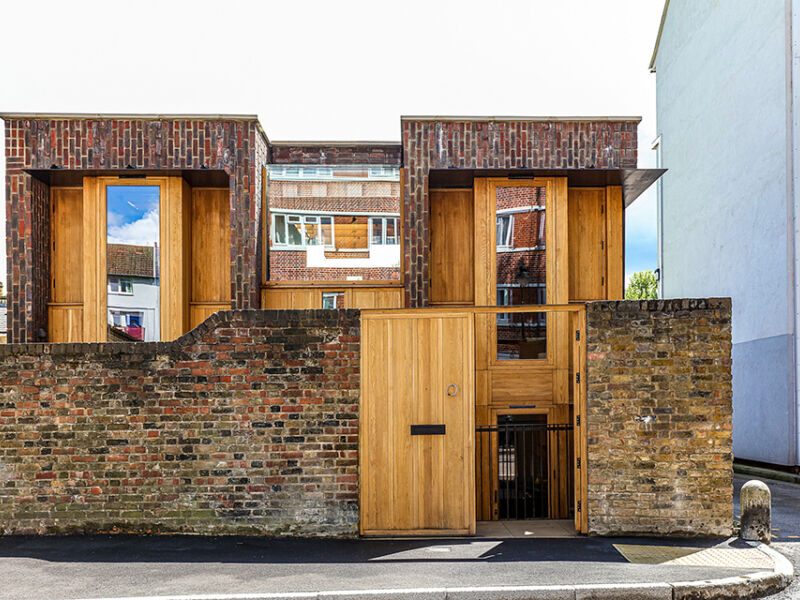 Details
Brick Manufacturer: Ibstock Brick Limited
Architect: Satish Jassal Architects
Brickwork Contractor: PK Construction London
About the project
Stood astride an existing London stock brick wall and incorporating a range of brick bonding styles, including a unique vertically-bonded structural wall, Southwark Brick House in Bermondsey is a showcase for this highly versatile building material.
The newbuild three-bedroom house, designed and project-managed by Satish Jassal Architects, comprises two floors and a basement level spread across two brick wings accessed via a central staircase.
Bedrooms in the one and a half-storey basement are illuminated by a linear light well; kitchen and dining areas on the ground floor feature external terraces. Living areas on the first floor are brightly-lit by an elegant coffered timber ceiling and large bay windows that capture views down the tree-lined street.
The end of terrace property is positioned on the site of a former car garage, in Thorburn Square conservation area, a residential neighbourhood typical of Southwark, characterised by historic terraces and more modern apartments.
The design aims to reconcile the sensitive location with the brief to deliver an elegant and spacious contemporary family home.