Education
Royal College of Art, Battersea Campus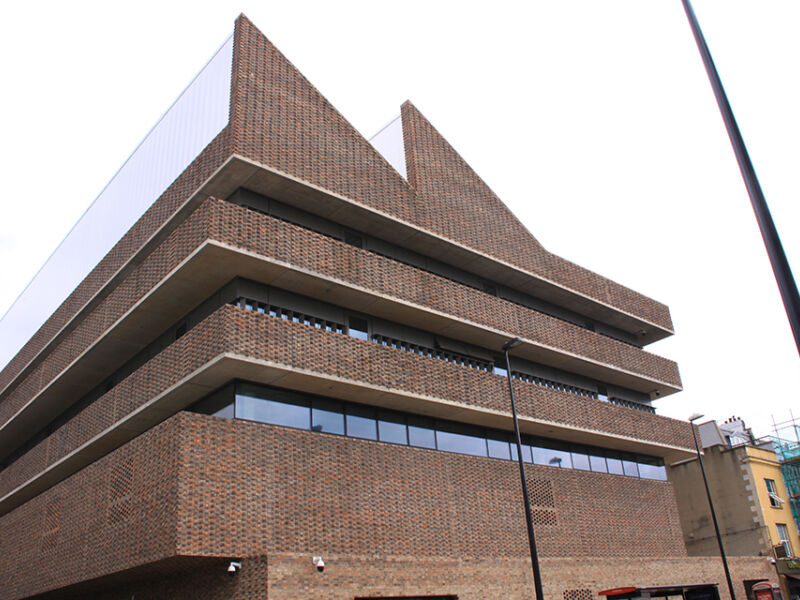 Details
Brick Manufacturer: Ibstock Brick

Architect: Herzog & De Meuron Architects

Brickwork Contractor: Swift Brickwork Contractors Limited
About the project
The RCA's strategic plan articulates a bold vision to develop the next generation of creative entrepreneurs by marrying arts and design with science, technology, mathematics and medicine. The new campus is the manifestation of this academic vision.
Designed by world-renowned architects Herzog & de Meuron and opening during the 2021/22 academic year. It will transform the RCA by delivering enhanced workshop and studio space for students, and creating a meeting point for talent and ideas with new social and educational spaces. Enabling computer scientists, writers and curators, robotics engineers, sculptors and product designers to collaborate and advance new technologies and designs, ensuring the UK continues to lead the world in creativity and innovation.
Clad in brick, a four-story volume dedicated to studio and workshop space features a distinctive sawtooth roofline. Perforated areas within the brick walls are backed by openable windows that provide ventilation, while picture windows offer glimpses into the workshops from the street.
To allow air & light into the building there are extensive areas of "Perforated Brickwork" and the challenge laid down was how to construct these with minimal structural supports. Swift Brickwork Contractors Ltd (SBCL) were challenged with developing a solution that would allow this objective to be met.