Education
Radley College Extension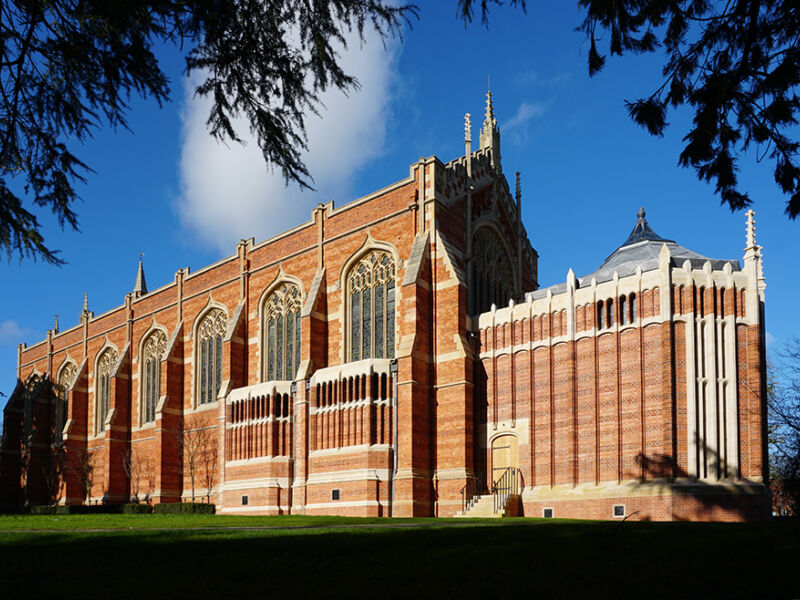 Details
Brick Manufacturer: Northcot Brick Limited
Architect: Purcell Architecture Ltd
Brickwork Contractor: O.G. Stonemasonry Contractors Ltd


About the project
Radley College, in Oxfordshire, is an independent boarding school for boys set within a beautiful 800-acre estate. It was founded in 1847 by the Reverends W. Sewell and R.C. Singleton with the purpose of providing a quality Church of England education.
At the heart of school life is the Grade II* listed Victorian Chapel, designed by Sir T.G. Jackson in 1893, where the entire school has always gathered each evening to meet, reflect and worship. As the school planned to increase its intake by 10 per cent in 2020/2021, a sympathetic extension was required to provide an additional 200 seats so that all staff and students could continue to gather in the Chapel comfortably.

The approach of Purcell's Oxford studio was to create a series of localised extensions, which respected the integrity of the collegiate Chapel form as a 'conscious continuation of Jackson's work, whilst having its own distinctive character and presence'. As a place of both worship and community, great importance was placed on the synergy between ritual and architecture, giving a sense of drama and procession in keeping with the 'spirit of the place'.
Central to the design was the introduction of a glorious new octagonal Sanctuary at the east end of the Chapel, housing the altar, the restored 15th century Flemish altarpiece, and other furnishings. The north and south apses were also expanded, to provide extra raised seating.

The scale, proportion and architectural detailing of the extension, developed using BIM modelling, was driven by a sense of design unity, which is reflected in the intricate geometry of the brick and stonework facades.