Specialist Brickwork Contractor
Phoenix Brickwork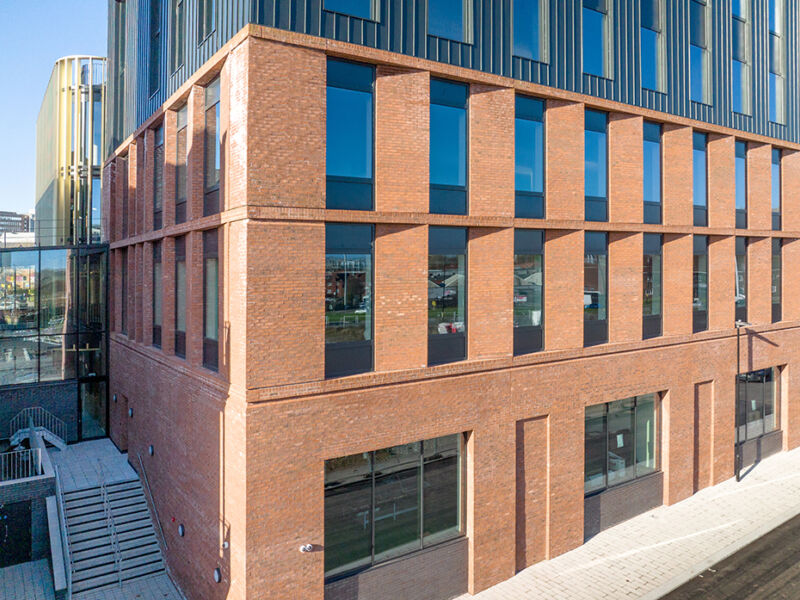 Details
Project 1: St Marks Student Accommodation
Brick Manufacturer: Ibstock Brick Limited & Wienerberger Limited
Architect: Corstorphine & Wright
Project 2: BCU Steamhouse
Brick Manufacturer: Wienerberger Limited & Ibstock Brick Limited
Architect: Aukett Swanke
About the project
Phoenix operates from its head office in Pinxton and regional office in Northampton. Phoenix operates over an area from Leeds to the M25 and across from Cambridge to the M5, employing over 200 site operatives and 63 full time members of staff, with a turnover in excess of £20 million.
This success has been down to many aspects, but all are primarily related at their core to investment; dedicating time and money into the people and systems that are required to achieve the goal of being the best in the business. Retaining ISO:9001 and Achilles for many years is testament to our commitment to a quality service.
Phoenix have remained dedicated to providing our team with the support and training required, not just where legally obliged, but also with a set programme of continued professional development to improve on existing skill sets.