Urban Regeneration
Hudson Quarter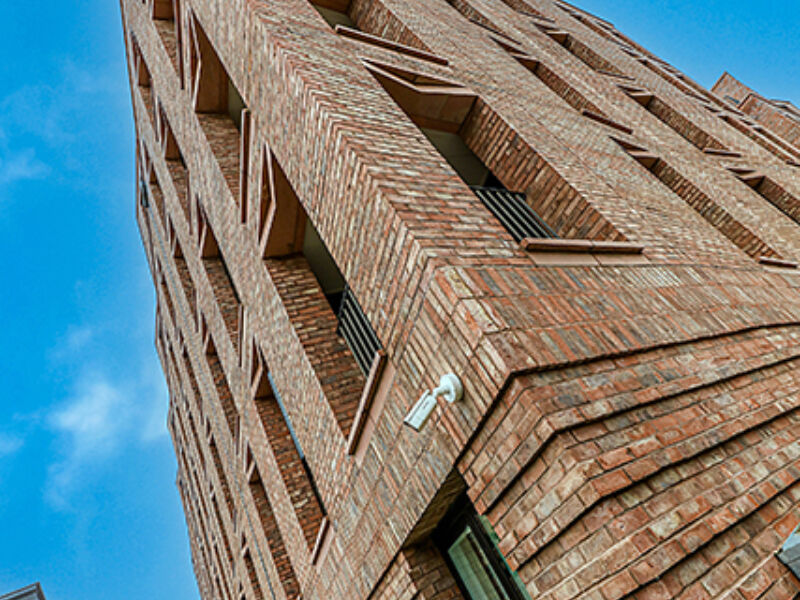 Details
Brick Manufacturer: Ibstock Brick Limited
Architect: Fuse Studio
Brickwork Contractor: Caddick Construction Ltd
About the project
This impressive urban regeneration of the 150,000 square feet Hudson House office building in York provided 127 individual apartments and a large speculative office space. Fuse Studio in Leeds developed the architectural concept on behalf of property investors Palace Capital PLC.
Situated adjacent to the historic city walls, in the heart of the city, the high-quality mixed-used development lies within York's core conservation area opposite the railway station. Indeed, the site was once part of this station. The design concept therefore honours this strong connection to the past.
The development comprises four buildings between five and eight storeys high surrounding a fully landscaped courtyard. The scheme is bold and contemporary, firmly embracing modern life, yet sits comfortably within its historic setting, taking cues from neighbouring buildings.
This delicate balance has been struck via a carefully refined palette of materials, most notably the selection of Ibstock Birtley Olde English Buff bricks - a rolled, textured waterstruck brick that complements the immediate vernacular (which is characterised by a variety of bricks). The reddish Ibstock bricks offer natural variation and interest but without appearing rustic. Meanwhile, special angle brick features add modernity alongside large glazed panels and railed balconies.