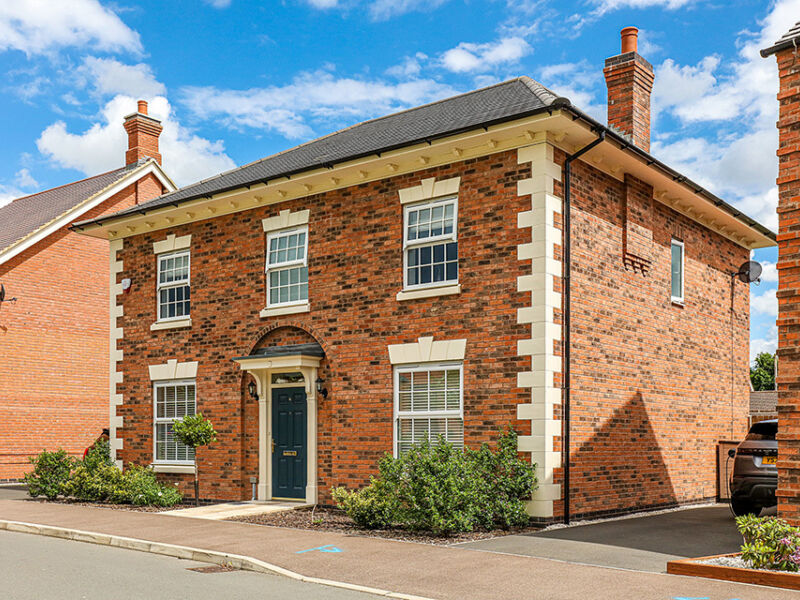 Details
Development 1: Blackfordby
Brick Manufacturer: Ibstock Brick Limited
Architect: Davidsons - Blackfordby
Development 2: Hugglescote Phase 1
Brick Manufacturer: Ibstock Brick Limited
Architect: Redrow
About the project
Davidsons have been building quality homes for three generations. The company started life as a small joinery business in Ibstock
(Leicestershire) and, even though the company has grown substantially since, it still retains a joinery shop in the town. Traditional values and craftsmanship still remain important to the business. The traditional timber porch brackets and decorative door surrounds you see on every Davidson home is testament to this.
Commitment to quality and detail are at the heart of every Davidson's development. Their homes combine character and period features as well as distinctive nods to the local vernacular. Indeed, the company frequently draws inspiration from the towns and villages they build in. Davidsons recognise that a key part of the process is producing a high quality overall scheme that respects the local context.
Davidsons believes that the space around a home is just as important as the home itself. Consequently, they research local context and engage with local stakeholders to understand what makes an area special before the planning process even begins. The company's architects also see themselves as true placemakers responsible for designing and creating communities. Their focus is always the planning of a whole site as opposed to individual dwellings.
Sustainability also plays a prominent role in the company's approach. Davidson's design team spend time carefully considering every aspect of every new home in order to reduce its energy use. Their characteristic Victoriana and Georgiansash windows, for example, come with all the benefits of modern uPVC glazing. Meanwhile, Davidson's traditional-looking front doors, which boast traditional detailing like gold ironmongery and hand-carved insignias, also possess a host of contemporary energy-efficient credentials.