Specialist Brickwork Contractor
Anglian Brickwork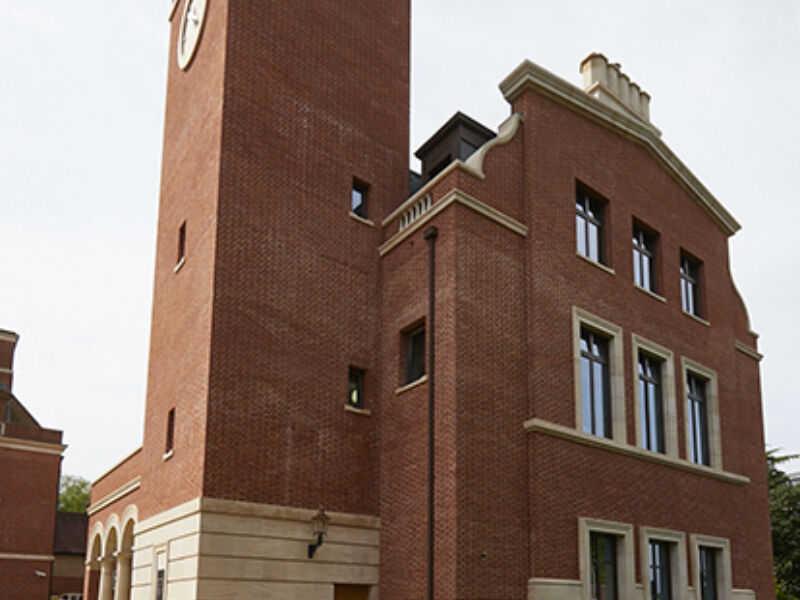 Details
Project 1: Selwyn College Auditorium & Library
Brick Manufacturer: Coleford Brick & Tile
Architect: Porphyrios Associates
Project 2: Huntingdon Cemetery and Crematorium
Brick Manufacturer: Vandersanden
Architect: Benchmark


About the project
Anglian Brickwork Ltd was formed in 1995 with a mission to acheive a standard of excellence in brickwork. A family run business based in Cambridge has been founded on key values of trust pride and integrity, Ian Wilson founded the company following a career and education in building and civil engineering.
Anglian Brickwork partners with the country's largest contractors and as a consequence we maintain a 90% repeat business year on year, a testament to tried and tested team relationships.
Our extremely highly motivated and skilled artisans bring a dimension not often seen in the brickwork sector. Apprenticeship schemes and constant training maintain a workforce that is able to cope with the most complex major new build and restoration schemes. We aim to acheive 15% of our workforce as apprentices and trainees with a pathway to acheiving NVQ qualifications.
We have previously used local colleges to source apprentices taking them from level 2 to level 3 trowel NVQ levels, however recently we experienced a shortage of suitable candidates from this source. This has lead us to organise and offer our in-house training scheme, this involves steering currently employed hod carriers and improver bricklayers from level 1 to level 2 trowel occupations NVQ . By using our own senior bricklayers as mentors for the apprentice journey we focus on skills only and believe in equality for all.
We have recently guided a young apprentice recruit who has complex learning difficulties and challenges with his communicative skills, following a short period of site coaching and adjustment we are delighted to report that he is excelling at brickwork and acheived NVQ Level 2. All our team are engaging with him and encouraging him to acheive his ambition, this will aid Anglian and give him with greater self-esteem and life skills.