Back to the 2019 Winners
Specialost Brickwork Contractor
Lee Marley Brickwork
Sponsored by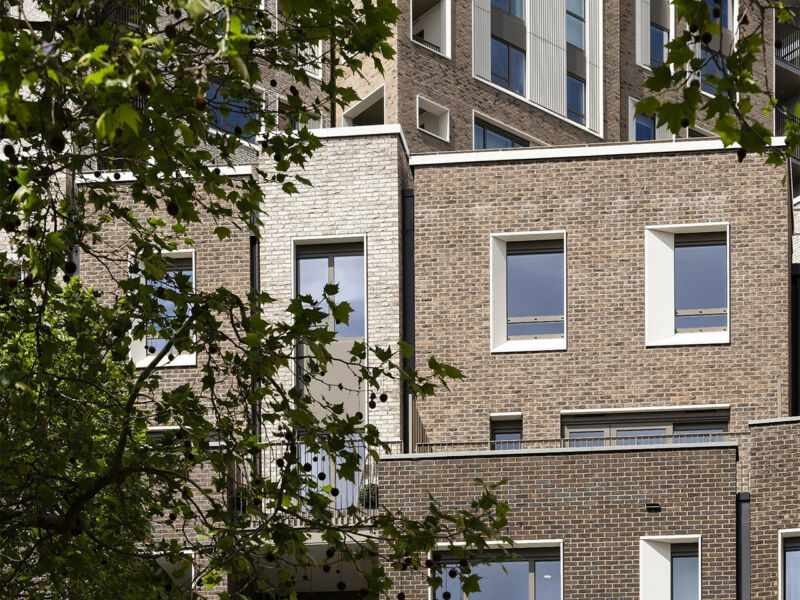 Details
Project 1: Orchard Gardens, London by Panter Hudspith Architects
Brick: Ibstock Brick - Bevern Dark, Bexhill Purples, New Oak, Ivanhoe Cream / Michelmersh Brick Holdings PLC - Selected Dark
Project 2: The Defence National Rehabilitation Centre, Loughborough by John Simpson Architects / Purcell
Brick: Ibstock Brick - Parham Lights Multi, Priory Red Multi, Surrey County Red, Leicester Multi, Thakeham Red, Brunswick Wilton Yellow
About the project
In 2018/9 Lee Marley Brickwork (LMB) had 29 apprentices working on site. LMB have developed an innovative programme in partnership with Brooklands College that allows their Training Manager to deliver courses on modern methods of construction to the apprentices alongside their traditional curriculum. This is alongside an extensive library of different training modules and short courses. In 2018 Lee Marley also entered into a partnership with Reading University to recruit graduate Quantity Surveyors and Construction Managers. A dedicated Health, Safety & Systems Director leads a team of three full-time safety inspectors. In 2018 LMB's AFR was 0.24 based on 1.25m man hours. LMB's commitment to the highest quality of business operations is further evidenced through their attainment of ISO 18001, 9001 & 14001. They are currently migrating to the ISO 45001 Occupational Health & Safety standard. Lee Marley was the first brickwork contractor to be certified as a fire barrier installer by the International Fire Consultants Group (IFC).
Sponsored by IG Masonry Support

At IG Masonry Support, we have combined experience with innovation to design and manufacture the most practical and advanced range of stainless steel masonry support products and revolutionary brick slip soffit systems for the construction industry.
We provide comprehensive technical support for all of our products. Our free scheduling and specification service offers a fast and accurate turnaround on Masonry Support, Windpost and Brick on Soffit Systems. Our experienced team of over forty structural and civil engineers offer a free design service and on-site support for a range of off the shelf and bespoke solutions.