Back to the 2019 Winners
Refurbishment
Royal Academy of Arts
Sponsored by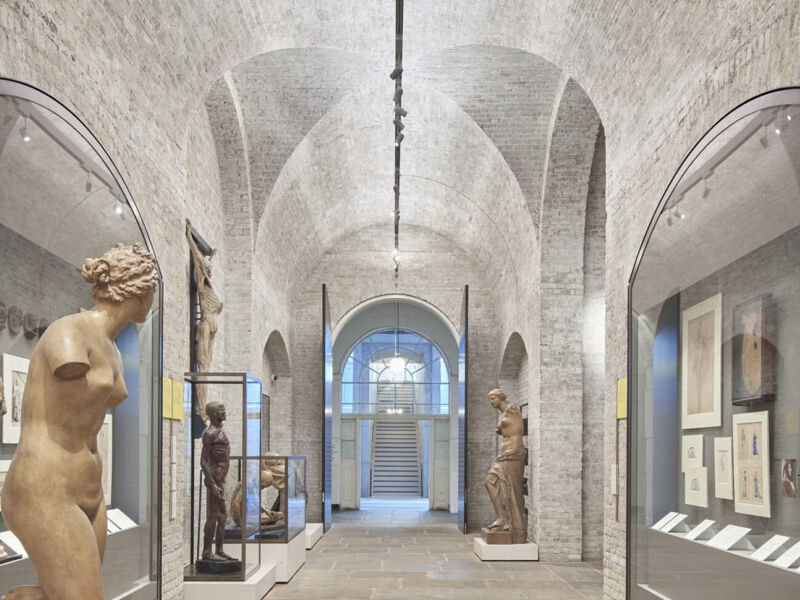 Details
Location: London, Great Britain
Architect/Designer: David Chipperfield Architects / Julian Harrap Architects
Brickwork Contractor: Titan Brickwork Ltd
Brick: Ibstock Brick - Swanage Kingston multi light
About the project
The ambition of the masterplan was to propose how best to sensitively adapt the building to provide more gallery spaces, a lecture theatre, visitor facilities and spaces for education and public engagement. A key issue to address was the physical disconnection of the two separate buildings. This was resolved by the proposal of a new public route within a "link bridge". Key was the abutment detail with the south elevation of 6 Burlington Gardens and the implications of forming a new opening into the facade. The solution involved a complicated structure of reinforced concrete built into the wall, but kept back from the external wall face, so that the polychromatic brickwork of Pennethorne's exterior could be re-created. The new structure is clearly defined from the historic fabric of the studio but, the old and new sit comfortably beside each other both expressing their materiality.
Sponsored by Grayson Building Products With large stocks from reputable manufacturers, Grayson can deliver an extensive range of goods across the UK & Ireland. Grayson work in partnership with the leading manufacturers to provide expert advice to our clients. Grayson get the right products, to the right place at the right time – key for any major project to keep running on schedule.